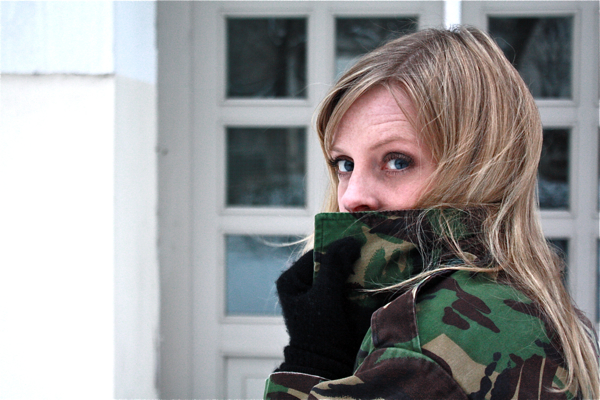 I wish I could remember where and when exactly I bought this jacket. It might've been a second hand store in Hamburg, I'm not sure. I do know that I used to wear it a lot about eight or nine years ago. Eventually I tired of it, packed it into a moving box and hauled it with me through three different cities and four different apartments. I didn't wear it anymore, but I couldn't let go of it either. I did try to sell it once, at the flea market. But Okka, who I met when I first used to wear the jacket, said: "Are you crazy? You can't sell that! That jacket is you!"
So I put it into another box and took it with me to Berlin.
And two years later I see this picture of Jenna Lyons in fatigues and think: I wonder where that old Army jacket is…
The first time I put it back on, I wore it with a jumpsuit and heels. When I came out of the bedroom, James asked: "And where are you going, Baghdad Barbie?"
I took that as a compliment, so I'm getting all my olive clothes out at the moment.
Tank top: H&M
Dress: By Malene Birger
Jacket: thrifted
Trousers: Zara
Jacket: H&M
Parka: H&M
The bag belongs to Sabrina. She doesn't just have great taste in bags. She's also a fantastic photographer.