Something else I like apart from red and orange: Pink. Proper blinding pink. It's a colour I would have normally shied away from. Too crass. Too flashy. Too Barbie. Until I saw a roll of cotton in this colour lying around in a fabric store last year, gave in to my inner girl and just bought it.
James made these trousers from the cotton last summer before we went on holiday and I can't wait to wear them again this summer. They instantly put me in a better mood.
Happy weekend!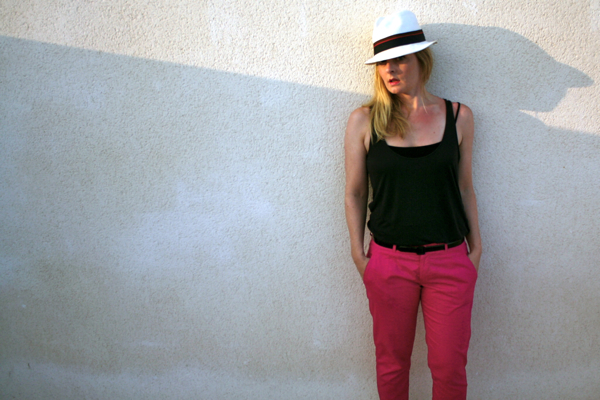 Like the pink trousers as much as I do? Order with an e-mail to mail at jamescastle dot de. Other colours available on request. Price: 100 Euro.